Statewide Ballot Measure impact
The New Majority has played a key role in the qualification and passage of numerous ballot measures. The statewide propositions that have passed with our support include:
Proposition 11
Establishing Assembly, Senate, and Board of Equalization district boundaries (2008)
Proposition 20
Redistricting of Congressional Districts, Initiative Constitutional Amendment (2010)
Proposition 14
The top-two open primary
Proposition 26
Requiring a 2/3rds vote of the legislature to increase fees
Through the years, the New Majority and its Members have contributed and raised more than $40 million for statewide candidates and ballot initiatives.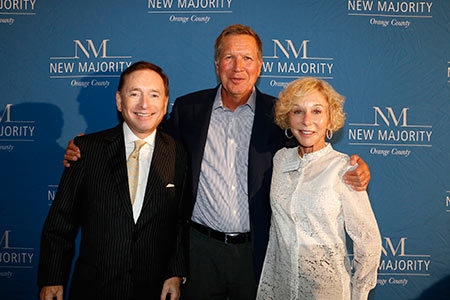 National Impact
The New Majority's Federal Political Action Committee (FEDPAC) identifies strategic and targeted races where our dollars can have the biggest impact. We have been proud to have helped elect numerous congressional members and U.S. Senators throughout the country, including Senator Kelly Ayote of New Hampshire and Congressman Mark Amodel of Nevada in a special election.