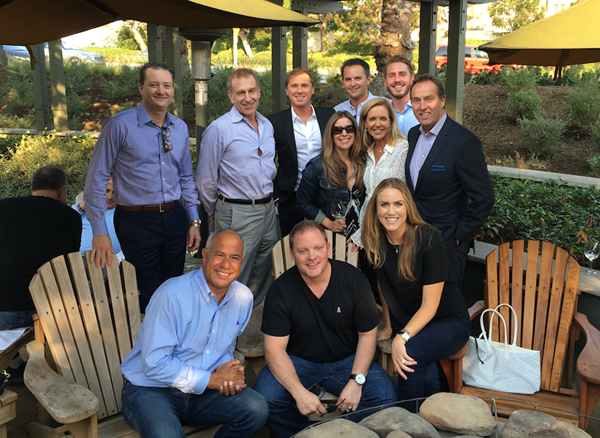 TO: New Majority Members
FR: Michael K. Hayde, Chairman
RE: August Monthly Update
New Member – Thank You Sponsor
August Event Recap
September Reminders
Calendar of Events
New Member – Thank You Sponsor
David Robinson (Sponsor Brian Calle)
Robert Van Schoonenberg – Welcome back! (Sponsor Norm Metcalfe)
August Event Recap
"Pop Up" Happy Hour at Gulfstream
The Social Committee held a successful event at Gulfstream in Newport Beach. We were "happy" a few stop by for cocktails and conversation with fellow members. (Please see photo above.)
Cocktail Reception with Governor Mike Pence
New Majority had an exclusive opportunity to meet with Governor Mike Pence, the Republican Nominee for Vice President. We were thrilled to hear firsthand about his experience and strategy on the road to winning the White House. Thank you to the 150 members and guests who joined us!
September Reminders
Joint Political Affairs and Issues Committee Meeting, Sept. 14th
Join us at the Pacific Club on September 14th. We expect an important presentation and discussion on all the ballot measures that California voters will face in November. Attend and learn more about the 17 qualified statewide initiatives currently on the fall ballot.
Calendar of Events
September 7th – Cocktail Reception with Governor Mike Pence
September 14th – Joint Political Affairs and Issues Committee Meeting
September 26th – First Presidential Debate Watching Party