New Majority has a proven record of success – passing election reforms, supporting candidates, and blocking tax increases.
Success has built the brand and reputation, making New Majority the premier venue in the state for both federal and state candidates.
Through insightful research and strategic planning New Majority's political giving is focused in the areas it can have the greatest impact.
There is a wonderful camaraderie at New Majority. Members and spouses develop lasting relationships with like-minded individuals.
The power of many has been more effective than most of us could do on our own.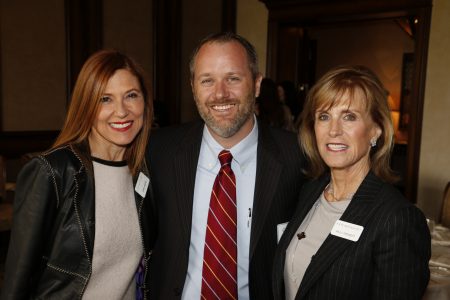 Committee Descriptions
Board of Directors (by invitation)
Consists of the Committee Chairs and Members-at-Large. Each of the standing committee chairs will report on activities of the individual committees. The Board will discuss overall business of the organization and provide general leadership and long-term vision for the group.
Political Affairs
The committee will review all relevant California political activities (candidates and ballot measures). The committee will determine Political Action Committee (PAC) spending and involvement recommendations to the general membership by reviewing analysis of political campaigns. All members are encouraged to join this committee.
Nominating/Membership Committee
This group will review and screen potential members. The mission of the membership committee is to recruit potential new members and help retain current members.
FEDPAC (Federal PAC)
This committee will determine if there are any federal races that the New Majority should participate in and make recommendations to the Board of Directors. Committee members are also responsible for raising federal funds for the New Majority Committee.
Latino/Ethnic Outreach Committee
This group will be involved in all non-political community outreach programs.
GROW (Growing Republican Opportunities to Win)
This committee will look at different ways to include women and minorities in the political process.
Issues Committee
This committee explores prevalent issues that are affecting our State and our Nation. We invite experts in their field to address our New Majority Members in an informal setting. Open and direct dialogue is encouraged.