Tour Of The New Nixon Library

April 24, 2017 @ 10:00 am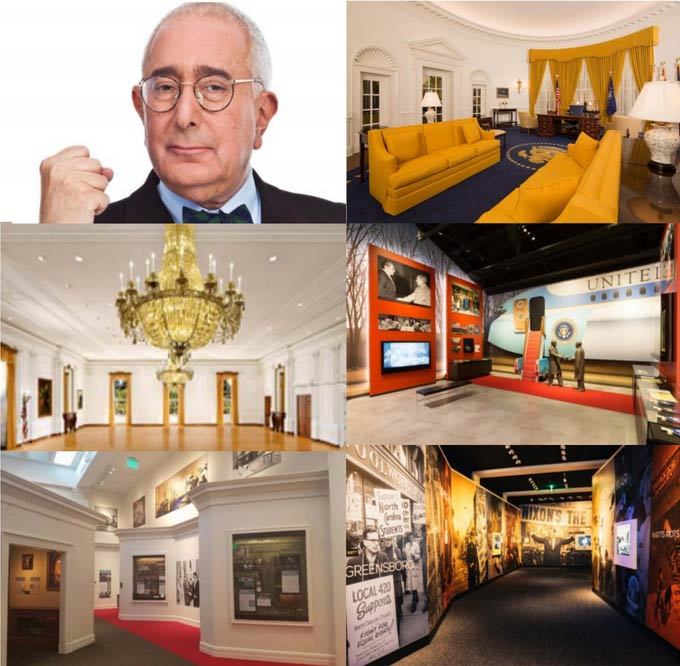 Registrations are closed for this event
NEW MAJORITY ORANGE COUNTY
and The Richard Nixon Foundation
present a
TOUR OF THE NEW NIXON LIBRARY
followed by
·············
LUNCH AND DISCUSSION WITH BEN STEIN
Monday, April 24, 2017
10:00 a.m.-12:00 p.m. – Guided Tour
12:00 p.m. – Lunch with actor Ben Stein
*** This event is private and strictly members only.
Take an unexpected look at the life and legacy of Orange County's own, President Richard Nixon, with a completely new and interactive presidential museum. The New Nixon Library, which opened in October of 2016 has nearly 70 new exhibits.
Come experience this wonderful new tour with New Majority; sit at the President's desk in an exact replica of the Oval Office, see over 300 rare and treasured artifacts, travel through time by visiting Nixon's original humble farmhouse birthplace, and climb aboard Marine One, the glimmering presidential helicopter.
Following the tour we will have lunch in the Library's White House East Room (an exact replica) with actor Ben Stein. Many don' know that Ben, before becoming recognized for such classics as Ferris Bueller's Day Off, The Wonder Years and Win Ben Stein's Money, was a speechwriter in the Nixon Administration!
This will be a fun day, we hope you can join us for both the tour and the lunch!
lf you can only join for one or the other, not a problem at all, just let us know.
Please feel free to carpool with fellow members. Parking is free!
For any questions, or to RSVP contact Kally Rapsey at 949-339-2770 or email [email protected]
Gallery